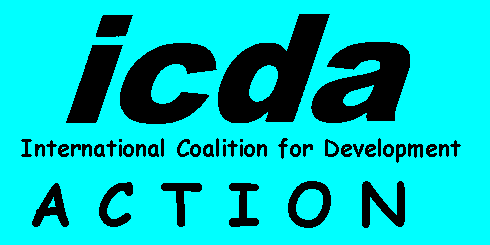 ---
---
Welcome to ICDA
This site is best viewed with

---
ICDA Latest News
Programme areas
ICDA History
---
Current Members
---
Subscribe Here
What do you think?
---
Latest News
IWGGT (in construction)
---
Latest ICDA Journal (in construction)
Latest ICDA Update (in construction)
---
Internship
Book Keeper/Part time administrative Assistant
---
FAQ's
About Us
Contact Us
Site search Web search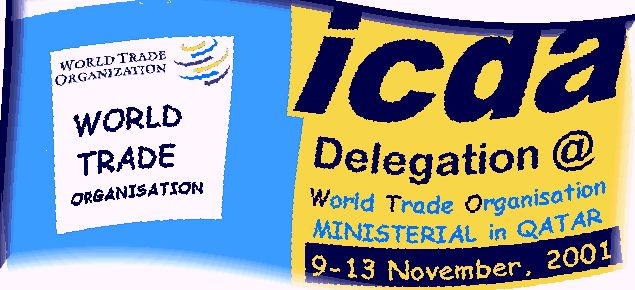 ---
AGRICULTURE >> U.S. FOOD AID IS DUMPING COMMODITIES
By: Ed Maixner, Farm Progress Washington Bureau
Date:(European date: May 18 2001)
The United States has been leading the world in food aid to the world's hungry nations but Franz Fischler, the European Union's agriculture commissioner, says the U.S. also dumps farm commodities "under the pretext of food aid."Fischler is visiting Washington, D.C., and the Midwest this week and met with Agriculture Secretary Ann Veneman on Thursday.Fischler did not criticize any specific food aid shipments. But, he says, "some forms of aid are more designed to get rid of over-production." He says a history of U.S. food donations show that when commodity prices are low U.S. food aid "is going up automatically."So, he says, the upcoming round of negotiations for new, world trade rules should seek to discipline food aid that it is aid and not dumping of surpluses.
EU Official Blames Big U.S. Farm Payments for Trade Distortion European Union Agriculture Commissioner Franz Fischler, in Washington Thursday for talks with U.S. officials, joined the chorus of complaints from foreign countries about the high level of farm aid going to American farmers in recent years.Fischler claims total U.S. income and price supports last year were three times what European farmers received.Fischler is particularly critical of marketing loans and loan deficiency payments through which the U.S. supports the price to farmers for commodities that lack market demand - thereby encouraging surplus production.He says the EU also used to encourage surplus production but has now reformed. Ten years ago, he says, market intervention payments to farmers accounted for over 90% of total farm payments and direct income support was less than 10% of the total. In the EU's so-called Agenda 2000 reforms, he says, direct market intervention payments will fall to near 20% of overall farmer support and direct income payments will be near 60% of the total.The EU has been criticized by other nations for many years on the impact its farm subsidies have on world markets, but Fischler now claims: "U.S. policies have the greatest distortive effect on world trade."
---
Please click here to go back to WTOMC Page
---

Last Updated: Friday 9 November 2001 @ 12:16pmCET

Copyright ©E.K.BENSAH II PRODUCTIONS. 1998-2001
---