---
---
Welcome to ICDA
This site is best viewed with

---
ICDA Latest News
Programme areas
ICDA History
---
Current Members
---
Subscribe Here
What do you think?
---
Latest News
IWGGT (in construction)
---
Latest ICDA Journal (in construction)
Latest ICDA Update
---
Internship
Book Keeper/Part time administrative Assistant
---
FAQ's
About Us
Contact Us
Site search Web search
<!Place layout here...!>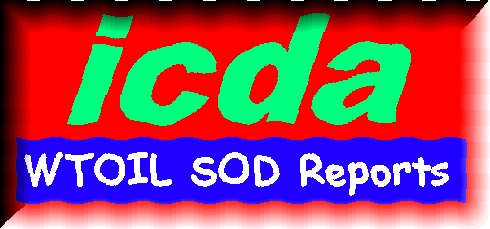 ---
If you have not yet subscribed to the WTO Impact List, we strongly urge you to do so as soon as you can, so that you can also benefit from ICDA's SOD Reports.

What is the SOD Report?
The SOD, or Summary, Overview Development Report, which saw its inception in the hot days of July 2001, is intended to complement ICDA's WTO Impact List. Though we have no disclaimer for our SOD Reports, we insist that all the articles that we refer to are all protected by their respective copyrights (c) or ©.

It is essentially -- as its name suggests -- mostly a summary and overview of the month's Impact List (WTOIL).

We publish it usually at the end of every month and add it to the WTOIL so that our subscribers can see them

At the time of writing, we are working on putting up August's SOD Reports online.

We plead unreservedly with those new to the WTOIL, or interested in joining the WTOIL, not to disseminate the SOD reports to anyone who has not yet subscribed, otherwise we shall be forced to take them off the website.

For any other questions, or comments, please feel free to email the Webmaster.
---
The First SOD Reports: 1.1 -- 1.5
02.08.2001: SOD Report 1.4
06.08.2001: SOD Report 1.1
29.08.2001: SOD Report 1.3
31.08.2001: SOD Report 1.5
11.09.2001: SOD Report 1.2

---
Last Updated: Tuesday 9 October 2001 @ 16:39 EST
Copyright ©E.K.BENSAH II PRODUCTIONS. 1998-2001
---