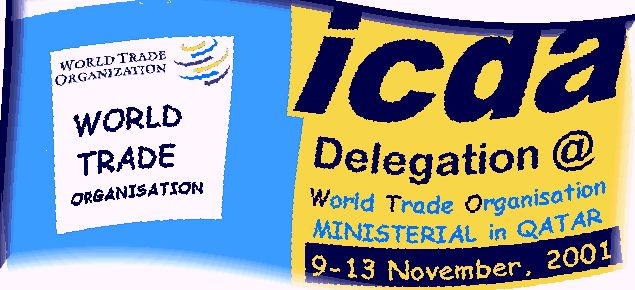 ---
AGRICULTURE >> WTO PROPELS CHINESE REFORMS IN AGRICULTURE AND WORLD TRADE
By: DYAN NEARY
China's probable accession to the World Trade Organization will require major policy adjustments, notably in agriculture. The change in China's import barriers alone is not expected to have a significant impact on agricultural trade and production in China, but this impact becomes much stronger if trade liberalization is implemented together with agricultural policy reform.
A new OECD publication, China's Agriculture in the International Trading System, examines the numerous challenges facing Chinese agriculture as the country prepares for increased integration into the international trading system. A major issue will be the useful employment of redundant farm labor. Chinese agriculture employs more than 300 million people representing about half of total employment and 70 percent of employment in rural areas. The high agricultural labor surplus has brought about low wages and is considered the driving force behind the current rural urban migration process.
A successful adjustment between agriculture and other activities implies labour market and land reforms. The household registration system (hukou) which ties the rural population to the land, prevents rural migrants from accessing housing, education and medical services in the cities. Further relaxation of regulations are needed to permit industry and the service sector to absorb part of the labour force made redundant in agriculture.
Opening up to international trade means an opportunity to bring China's production in line with the country's comparative advantage but also to protect the environment. By moving away from land and water-intensive crops (cereals and oilseeds) and towards labour-intensive production (fruits, vegetables, tobacco, livestock) China could ease the transition and at the same time protect its natural resources.
useful links
http://www.index-china.com/index-english/agr-s.html
http://www.hrw.org/campaigns/china/
Copyright © 2000 The Earth Times All rights reserved.
Please click here to go back to WTOMC Page
---

Last Updated: Friday 9 November 2001 @ 12:16pmCET

Copyright ©E.K.BENSAH II PRODUCTIONS. 1998-2001
---